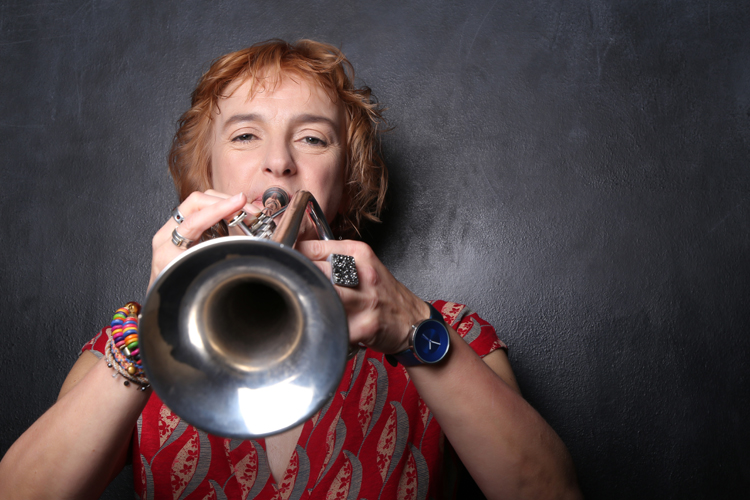 Kay Charlton MA, BA Hons, LTCL
I completed an MA on the 'Teaching Musician' course at Trinity Laban Conservatoire of Music and Dance in 2018 and was consequently awarded the Director's Prize for Excellence in Music Education. My dissertation was on repertoire for WCET/progression and is published by Warwick Music.
I took a music degree at the University of East Anglia, Norwich and started musical life in London in the mid 1980's. Since then I have played trumpet with various groups, mainly the Bollywood Brass Band for whom I am arranger and Projects Manager, leading on our education programme. With BBB I co-founded the Bollywood Brass Academy with a focus on resources and workshops to promote progression after WCET/First Access.
I have worked in music education for over twenty years as a peripatetic and whole class instrumental tutor and as a KS2 music curriculum teacher, workshop leader and composer. I am passionate about education, and have been a mentor for the Trinity/OU CPD programme.
I am a workshop leader and composer, with pieces in Trinity College London's Initial and Grade 1 Piano Syllabus – being originally selected from an open call for submissions.
My series of tutor books for brass and wind, Bollywood Blast! is published by Spartan Press; they also publish Tubalosity which was selected to be premiered by Kenyon Wilson at Indiana University, USA in 2014 as part of the Fifteen Minutes of Fame series.